Review of Youyeetoo Rockchip RK3568 SBC with Lubuntu 20.04 and the RKNPU2 AI SDK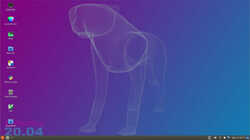 We've already reviewed the Rockchip RK3568-power Youyeetoo YY3568 SBC with Android 11 – and listed the specifications and checked out the hardware kit – in the first part of the review. We now had time to switch to Lubuntu 20.04, perform some basic tests, and also have a closer look at the RKNPU2 AI SDK for the built-in 0.8 TOPS AI accelerator found in the Rockchip RK3568 SoC.
The company provides both Debian and Ubuntu images for the YY3568 SBC with different images depending on the boot device (SD card or eMMC flash) and video interface used (DSI, eDP, HDMI).