Linux gives up on 6-year LTS kernels, says they're too much work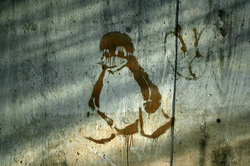 The LTS (long-term support) period for the Linux kernel is being cut down. In 2017, the kernel jumped from two years of support to six. Now, six years later, it turns out that's a lot of work. ZDNet reports that at the Open Source Summit Europe this week (videos will be out in a few weeks), Linux Weekly News executive editor Jonathan Corbet announced the Linux kernel will return to two years of LTS support.
The plan to cut back down to two years isn't instant. The Linux community is still honoring the current end-of-life timelines, so 6.1, 5.15, 5.10, 5.4, 4.19, and 4.14 are still six years, but new kernels will only get two years. Even this six-year window was supposed to be an optional thing when it started, with the release page FAQ saying, "Each new longterm kernel usually starts with only a 2-year projected EOL that can be extended further if there is enough interest from the industry at large to help support it for a longer period of time." The reality was that everything received a six-year life span, and now that will no longer be the case.
Also: A big change is coming to the Linux Kernel Support
Linux Kernel Faces Reduction in Long-Term Support Due to Maintenance Challenges
Linux LTS Kernels Moves to a 2-Year Support Period
Late coverage:
News from the recent Open Source Summit Europe is that long term support for the Linux kernel is being reduced from 6 years to 2 years. How disruptive is this likely to be?

With Windows 11 demanding a serious investment in new hardware more and more computer users, developers included are turning to Linux as an alternative operating system.

Mostly they will be immune to this change as they will choose a Linux distribution such as Debian, Red Hat etc with the kernel, generally the most recent LTS version, included as standard. Among those who don't rely on a Linux distro, but instead use "raw" Linux, most will be keen to use the latest version of the kernel.
Slashdot:
It started when Linux blogger Bryan Lunduke complained about how the Linux Foundation was reducing the six-year long-term support (LTS) window for the Linux kernel to two years. Lunduke argued that the Foundation seemed more interested in funding compliance best practices — as well as artificial intelligence and blockchain projects.