carbonOS: This Upcoming Independent Distro is All About UX and Robust Experience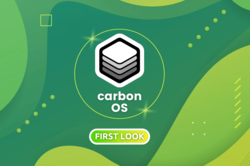 Independent Linux distributions are interesting to look at.
These are not the best options for someone new to the Linux world. However, each comes with a unique offering—some known for their customization, control, and various other aspects of an operating system.
carbonOS is one such upcoming independent distro that got my attention
Before anyone starts - "Why do we need this distro?" in the comments section. Let us always appreciate the time and effort developers put into "trying" to create something new and valuable.
Linux Magazine:
Have you ever run a Windows update, only to have it fail and render your desktop unusable? Many have, which is one of the reasons why some Linux distributions take great pains to ensure it never occurs on the open source operating system.

Some developers take this to the next level by using atomic updates, which means every time you go to update the operating system, it is guaranteed to succeed. Should an update fail, the system will automatically roll back the upgrade so everything continues working.