Microsoft set to face EU antitrust probe over video calls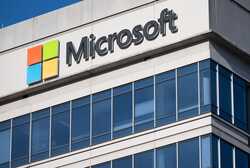 European Union antitrust enforcers are planning to open an antitrust probe into Microsoft over its video and messaging service Teams, four people familiar with the matter told POLITICO.
An investigation based on a 2020 complaint from Slack would see Microsoft face formal EU scrutiny again, more than a decade after it ended a long-running antitrust dispute over how it misused its position as a powerful software supplier to push new products and services. Officials are focusing on allegations that Microsoft unfairly ties Microsoft Teams and other software with its widely-used Office suite.
The European Commission plans to escalate the probe quickly and is preparing a statement of objections laying out competition problems with the company's behavior, two people said. In recent weeks it sent requests to rivals and customers over what evidence it plans to use, they said. Such 'access to file' requests are often a prelude to sending objections after a formal investigation has been launched.