4MLinux Releases: TheSSS 41.1 released.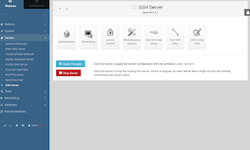 This is a minor release based on the 4MLinux Server 41.1, meaning that the components of the LAMP server are now: Linux 6.0.18, Apache 2.4.54, MariaDB 10.6.11, and PHP (both 5.6.40 and 7.4.33).
You can update your TheSSS by executing the "zk update" command (fully automatic process).