Linux phones are not automatically secure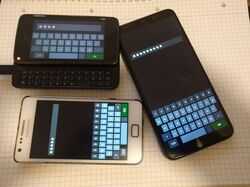 A common point in the Linux community is that escaping the walled garden of ecosystems like Android or iOS is already a means to higher security: no contact with Google or Apple servers ever again, nor cloud providers snooping on private files or contacts.
The ability to freely sideload applications, switch and update kernels, plus a deeper knowledge of what data apps send to remote servers means that total control of one's device is finally achievable. And, of course, the mainline Linux kernel is intrinsically safer than the half-baked-often-abandoned-heavily-patched manufacturer kernels ("downstream") that most mobile devices rely on.
There is no catch here: the above are perfectly sound points. But while Linux phones can be potentially more secure devices in the entire control of their owners, it is important to realize that most Linux systems are not any that secure by default, as most distributions prioritize freedom over strict internal isolation. Don't panic, though: we'll go through it.