Getting Nostalgic With the Historical Coherent Operating System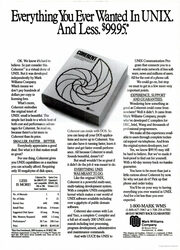 Here's a blast from the past. Years ago, back in the early 1990s, there was an operating system called Coherent. The price wasn't so bad – $99. A few years ago, it was made freely available. Coherent never claimed to be UNIX, but UNIX-like. I learned a lot with that OS.
When the Mark Williams Company closed in 1995, Coherent was a closed-source product. In 2015, it was released under a 3-clause BSD License so, if you're interested, you can grab a free copy of Coherent at Internet Archive or here.
Here's a little look-back at Coherent.