5 Major Linux OS Distributions That You Can Now Install on Raspberry Pi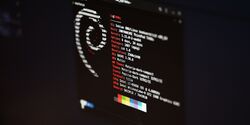 Wondering which operating system to install on your Raspberry Pi? Start with these well-known Linux distros.
The Raspberry Pi is a single-board computer that has become very popular among curious enthusiasts, educators, and professionals. This has brought life to a variety of projects inspired by creative imaginations.
You can utilize the power of this tiny computer to give life to your model train scenery, learn to code, explore home automation solutions, launch a web server, monitor your home network, or water your plants automatically.
Fedora, Ubuntu, Arch, Debian, and Pop! OS now offer an ARM-based version for the Raspberry Pi bringing an affordable everyday desktop solution to your home. Let's review these options so that you can decide which one is right for your Raspberry Pi.